Leather embossing cold stamps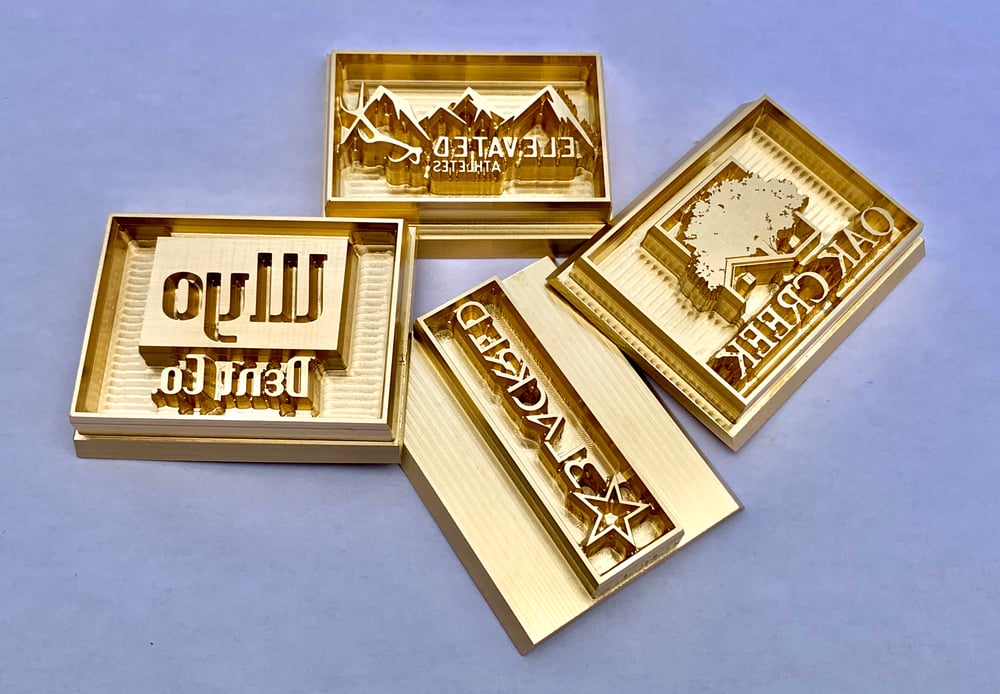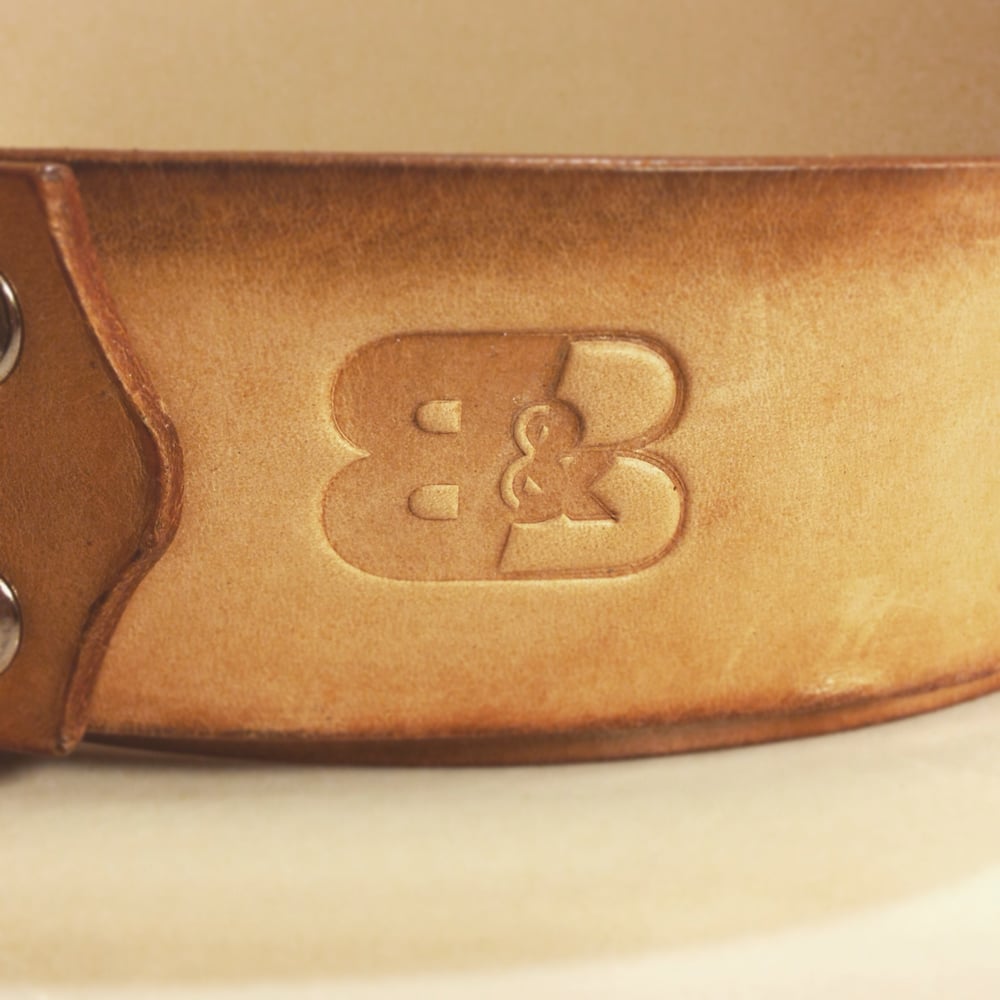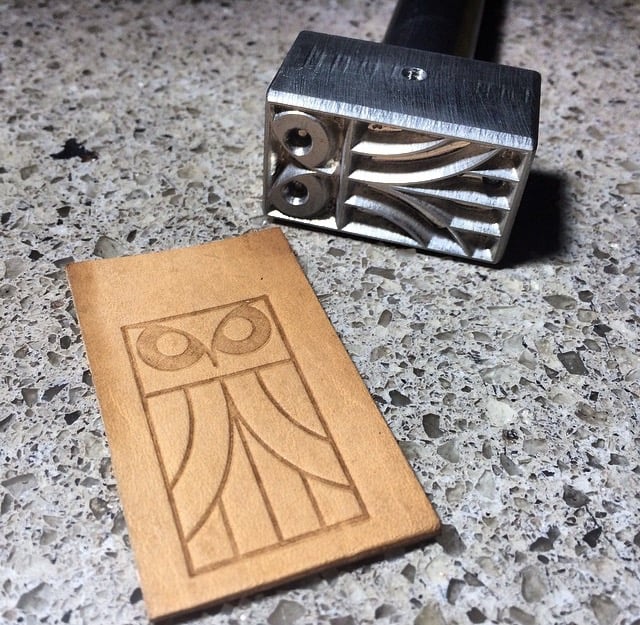 STRIKER HANDLES SOLD SEPARATELY.
These cold leather stamps are made from 3/4 BRASS. These striker handles are made with 3/4" steel designed to strike with a mallet. The strike will emboss your logo into the leather.
IF you have purchased the striker handle the stamp can be removed from the handle with a set screw located on the side of the stamp. We also offer additional stamps allowing you to interchange your stamp, but use the same Makers Mark striker handle.

Makers Mark also offers press mounted stamps. These stamps will be made to mount into a press. The stamp will have a 1/2" steel shaft that can be mounted into a standard 1/2" drill press or arbor press.
If the above options do not fit your needs, we can also make custom stamps. If that is the case, please message us.
Before placing your order please ensure you have a suitable file of your logo. The file should be 100% black and white and also of high resolution (700ppi). We prefer vector files such as: .ai or .eps. While we can work with PDF's, if your file is not of high resolution, please expect delays. If unable to provide a high resolution file, an on-staff graphic designer can re-create (or even create) a desired logo for a starting price of $30.00. Simply said, the better the file, the faster the logo is transferred into our system, and the quicker your branding tool can be produced.
Please be sure to select the size in square inches that you would like your leather stamp to be.
Square inches = Length X Width of the image.
Upon placing your order, you will receive an email with instructions on how to upload and send your black and white, high resolution file.