Electric hot stamp for leather, wood & more!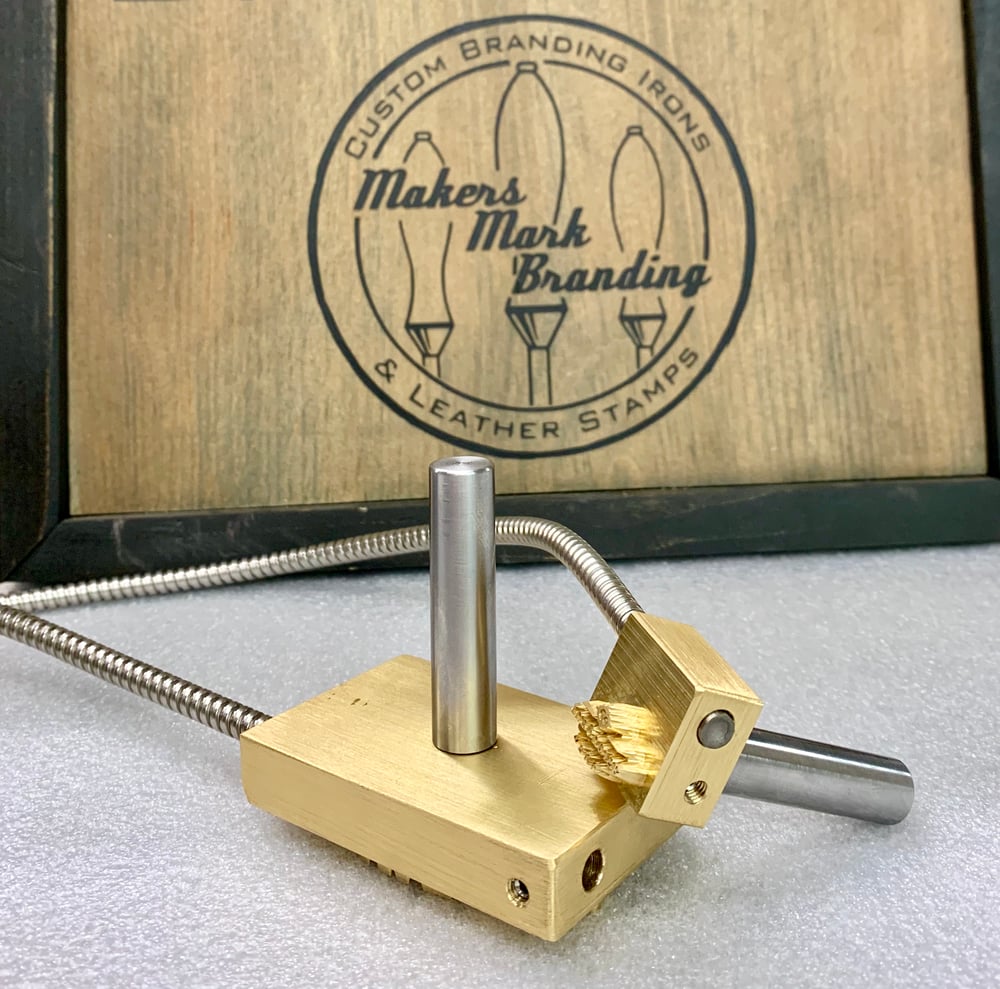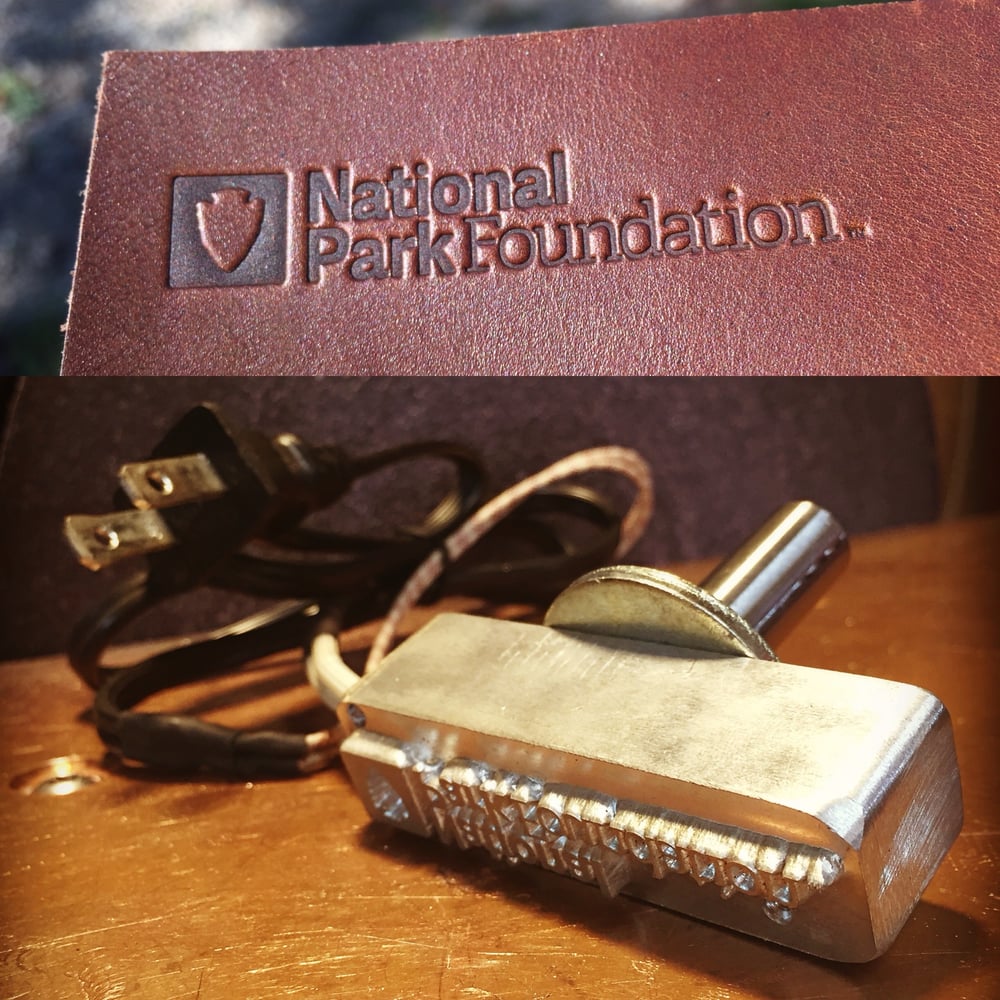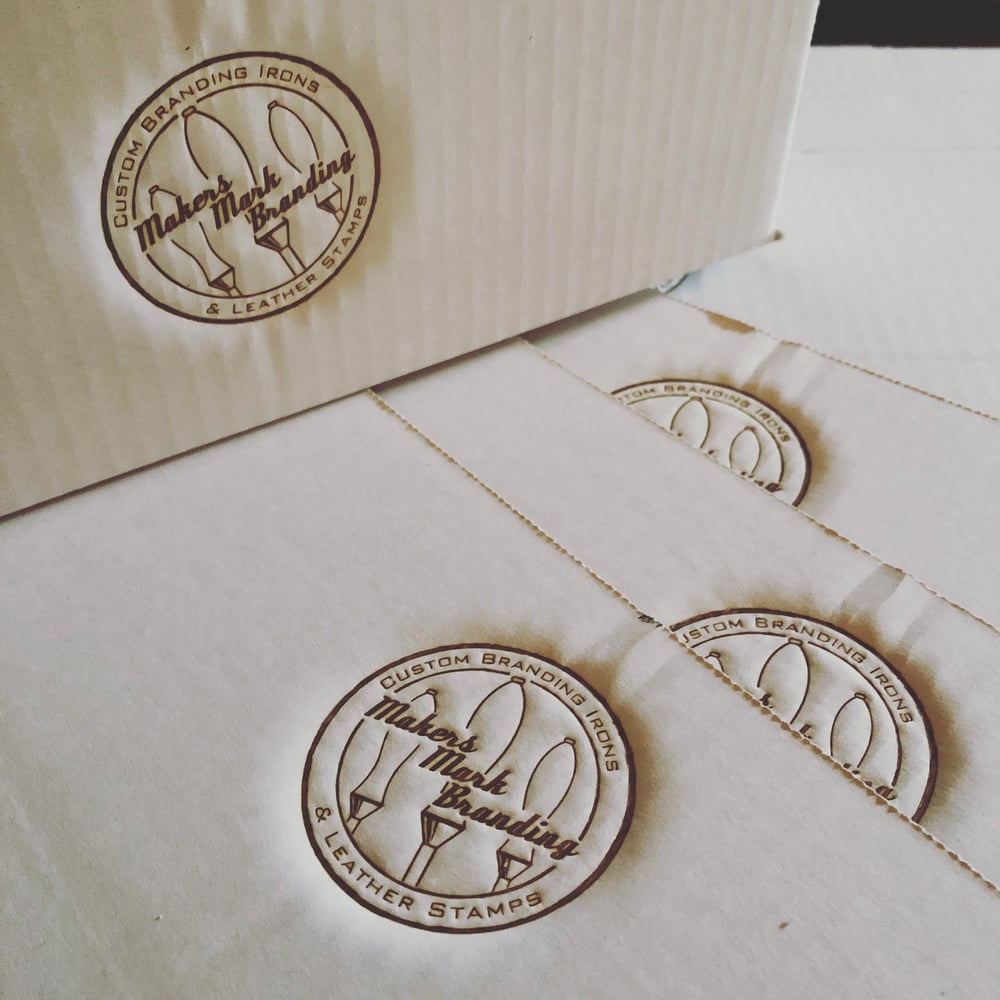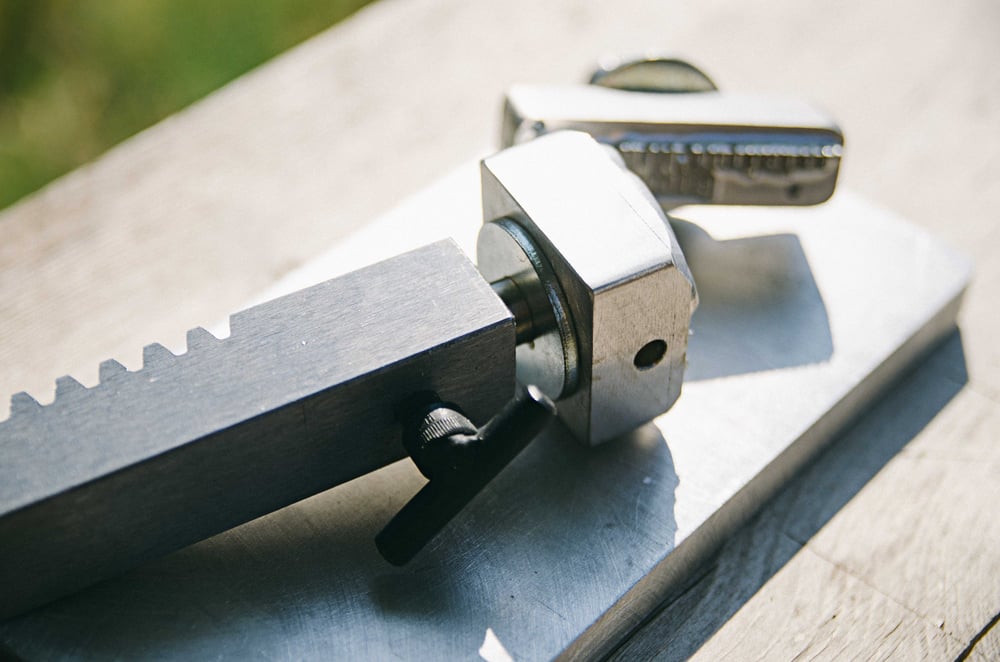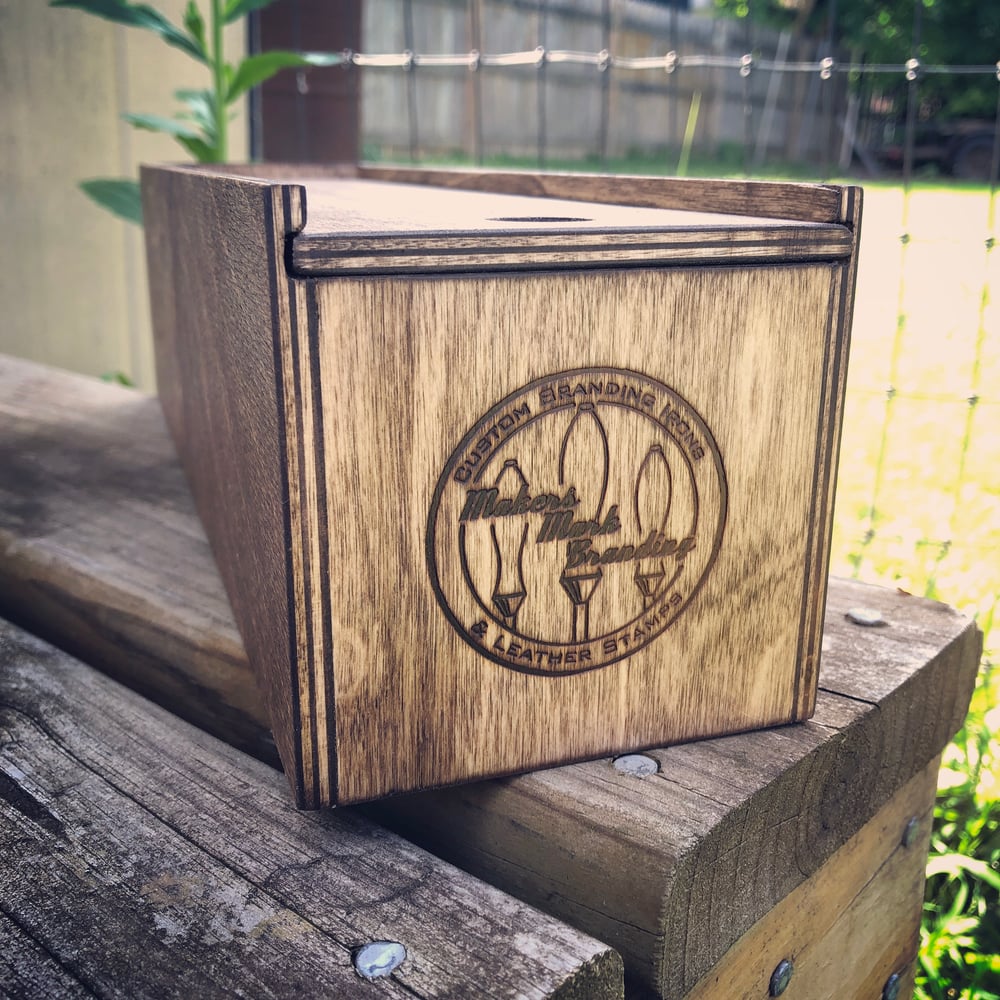 Our hot stamps are perfect for embossing on all types of leather, OR using them for branding on wood and cardboard, their simple design combined with a regulated temperature gives you the ability to make very detailed brands each and every time! The possibilities are endless with this unit. They are made to order so each stamp is specific to your logo.
This setup does require a drill press or arbor press. The arbor press should be at least 1 ton and will need 1/2inch hole in the bottom of the ram. If your arbor press needs to be modified with this hole (to accept the shaft of the leather stamp), we can do that here for you!
A hot stamp with heating kit will include the stamp, a heating cartridge, and a temperature regulator.
However, one can purchase just the stamp only. This is designed for customers who already have the heating kit (heating cartridge and regulator) and will be made with a hole in the stamp for the heating cartridge to be inserted.
Before placing your order please ensure you have a suitable file of your logo. The file should be 100% black and white and also of high resolution (700ppi). We prefer vector files such as: .ai or .eps. While we can work with PDF's, if your file is not of high resolution, please expect delays. If unable to provide a high resolution file, an on-staff graphic designer can re-create (or even create) a desired logo for a starting price of $30.00. Simply said, the better the file, the faster the logo is transferred into our system, and the quicker your branding tool can be produced.
Please be sure to select the size in square inches that you would like your leather embossing hot stamp to be.
Square inches = Length X Width of the image.
Upon placing your order, you will receive an email with instructions on how to upload and send your black and white, high resolution file.